Ferry-Capitain is involved in metallurgy in all upstream and downstream processes for the supply of high value added products. Our R&D department works on the improvement of materials to propose solutions to the various existing problems (corrosion, fatigue oxidation).
Pellet Sintering Plant
Supply of complete cars or the main frame with an improved life span.  Manufacture of gears driven by our CMD Bogiflex.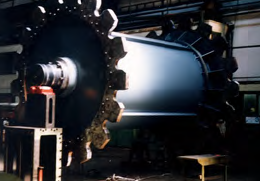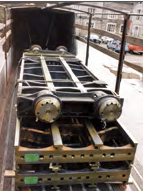 Drive parts for mills, rolling mills, dryers, mixers, rotary kilns used in the DRI process.
We supply drive systems including gearboxes, alignment controls, couplings and gears.
Steckell mills
We supply drum reels with our FerryNod25 material which extends the life of the drum in service.